Did anyone else see Stacey Dooley on The One Show earlier this evening....Very nice black baggy trousers..very shiny and most likely rubber,or could they have been very supple leather trousers...They looked very sexy !!
---
Posts: 33
Joined: March 28th, 2016, 12:37 am
---
Agreed, almost certainly leather, but still nice.
---
Posts: 313
Joined: August 5th, 2013, 9:38 am
Location: south cumbria
Contact:
lucky Kevin Clifton getting to peel them off her at bedtime
---
Posts: 179
Joined: October 19th, 2013, 11:42 am
---
Posts: 297
Joined: May 20th, 2011, 8:24 am
Location: The Beautiful South
Like Marmite she certainly seems to divide opinion on social media. As a male "of a certain age" I think she's terrific fun and always worth watching for her outfits.
---
Yes...question answered...definitely leather...very lucky Kevin. She came across as a good interviewer although she did interrupt a couple of times and did seem very touchy-feely. Hope she is back on again soon.
---
She made the cover of UK Cosmo wearing these jeans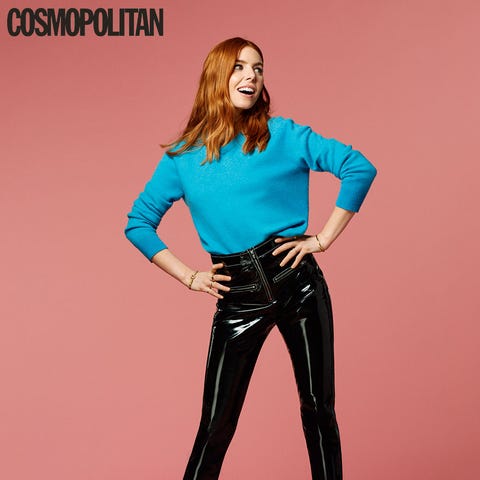 ---
One more...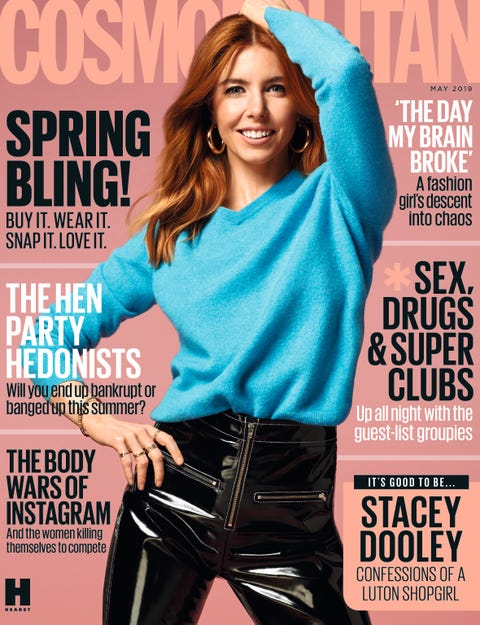 ---
Posts: 77
Joined: September 29th, 2015, 6:39 pm
Thanks for posting these images, Travis28. A good looking woman in pvc trousers.Cracking!
---